---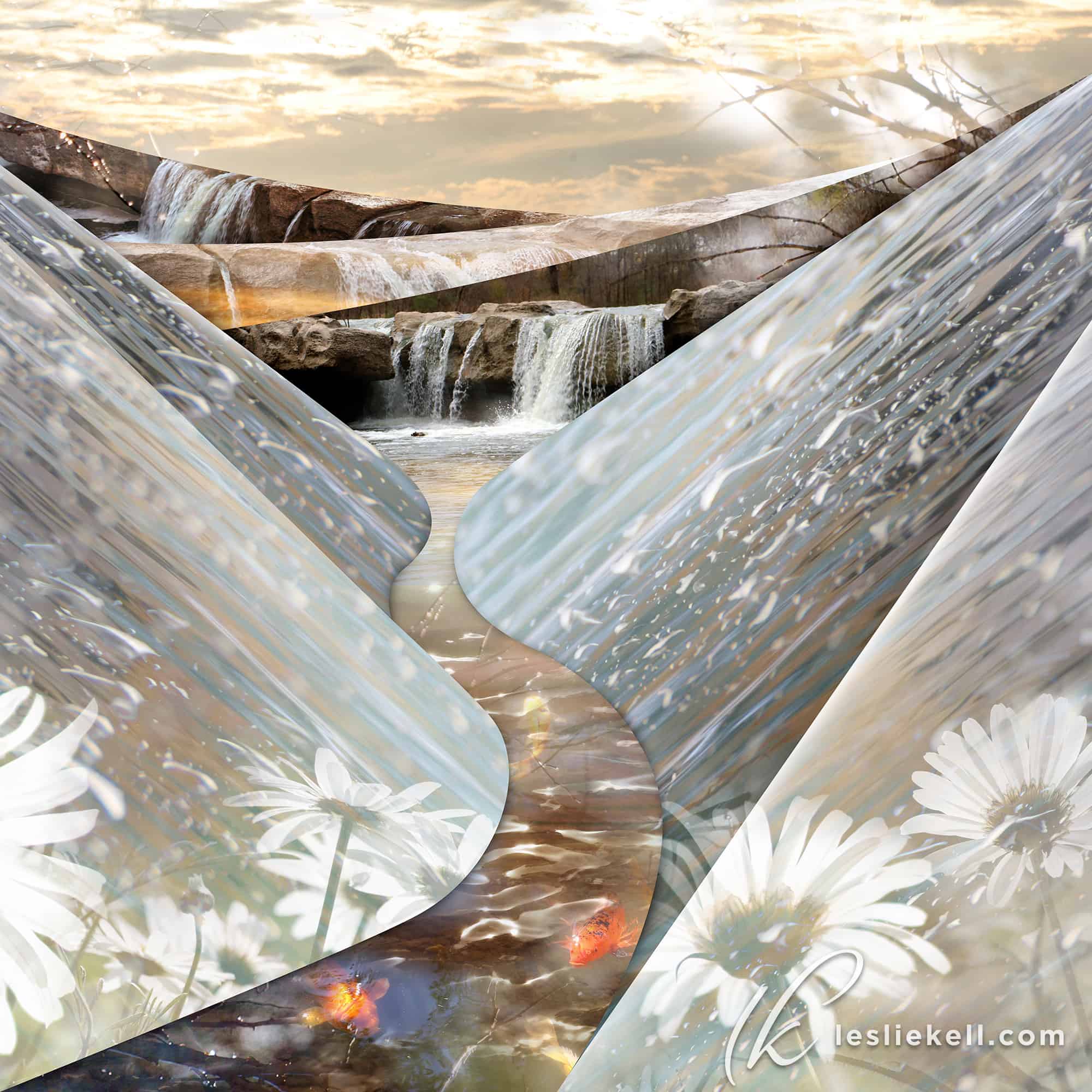 Leslie Kell: Come Along
---
Come Along
Leslie Kell
Digital photo collage
Prints mounted on richly stained cradle boxes with a shiny resin overlay.
The title is inspired by "Road to Nowhere" by Talking Heads.
4" x 4"
Part of the In-Between Collection 
Photos for this piece were taken at McKinney Falls State Park in Austin.
The shapes and forms of flowing landscape have always intrigued me. Not only do I love the compositional opportunities, but the rhythm of the textures and shapes offer such storytelling riches.
Vistas provide a vantage point that highlights the relationship of our own presence in space with the mysteries of a far-off horizon. The sensation of our unique memories and experiences layered with possibilities of the unseen is dizzying.
These images seek the shadowed realities that can not be seen until we reach the apex and look back, revealing the echoes of lifetimes playing across the topography. It's in the space that lies in-between that we find where we belong.
Get to Know the Austin Artist:
The artworks I create are visual journeys that begin with my photography, which is digitally composed into the patterns of my designs. As the photos are layered and manipulated into the drawings; the imagery interacts to create the highlights, shadows, contours, and textures of the artwork and a surreal environment begins to emerge. The more you look, the more you see.