---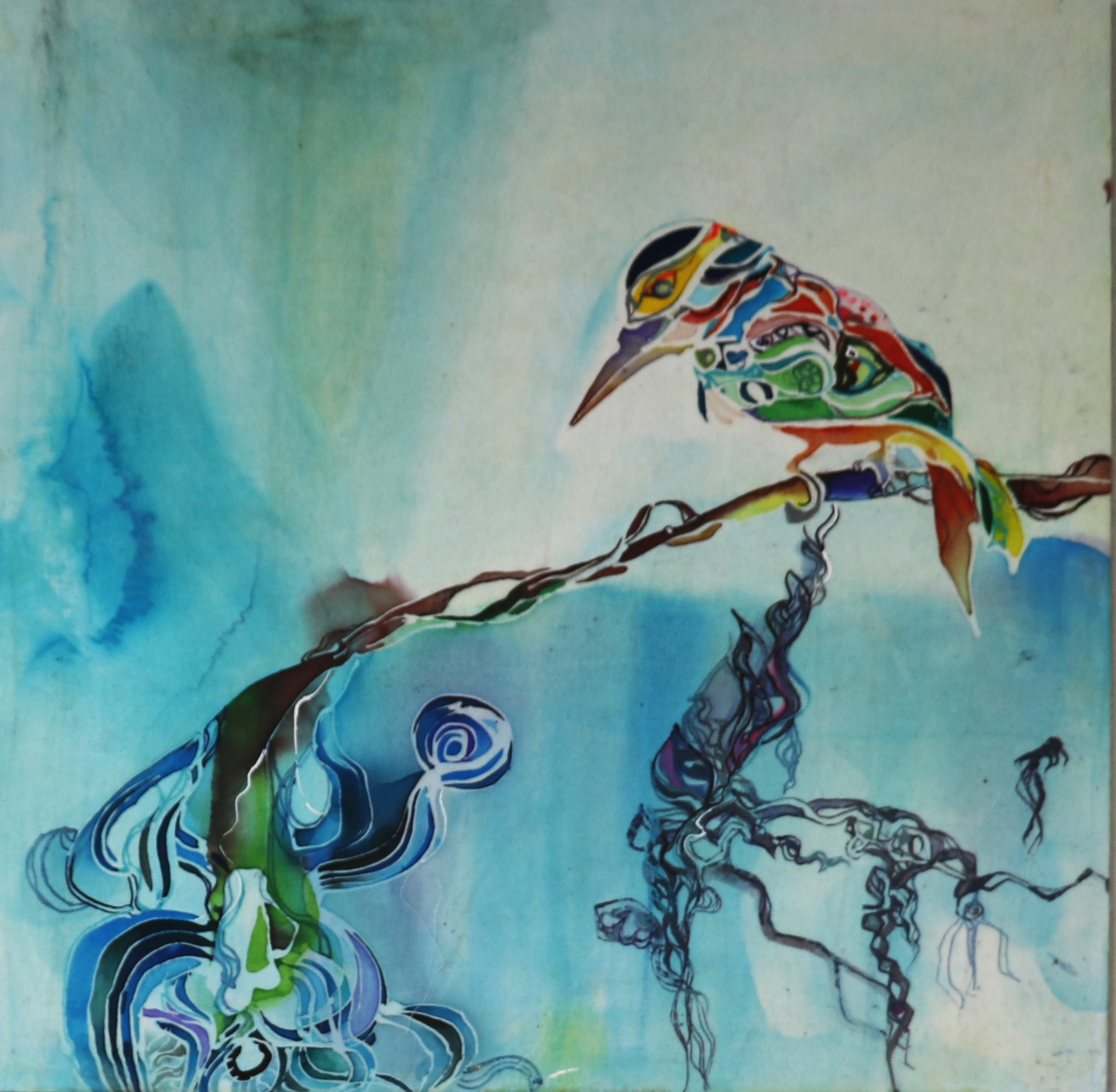 Rakhee Jain Desai: What Lays Underneath
---
What Lays Underneath
Rakhee Jain Desai
18.5" x 18.5" framed
Batik & Mixed Media on wood panel
Get to Know the Austin Artist:
Rakhee Jain Desai is a Batik artist with a multidisciplinary background. Rakhee has worked in clay, armature sculpture, watercolor, oils and wax. Her current body of work uses a multiple step process that includes layers of wax, ink, dyes, acrylics, oils and epoxy on fabric.
Born in Canada, raised in Houston, Texas and having lived in Asia for the last decade, Rakhee's Indian heritage and global lens are evident through her choice of palette and use of motifs and symbols. She enjoys studying and integrating social stories and cultural symbols through her artwork. Rakhee is now back home in Austin, Texas.