---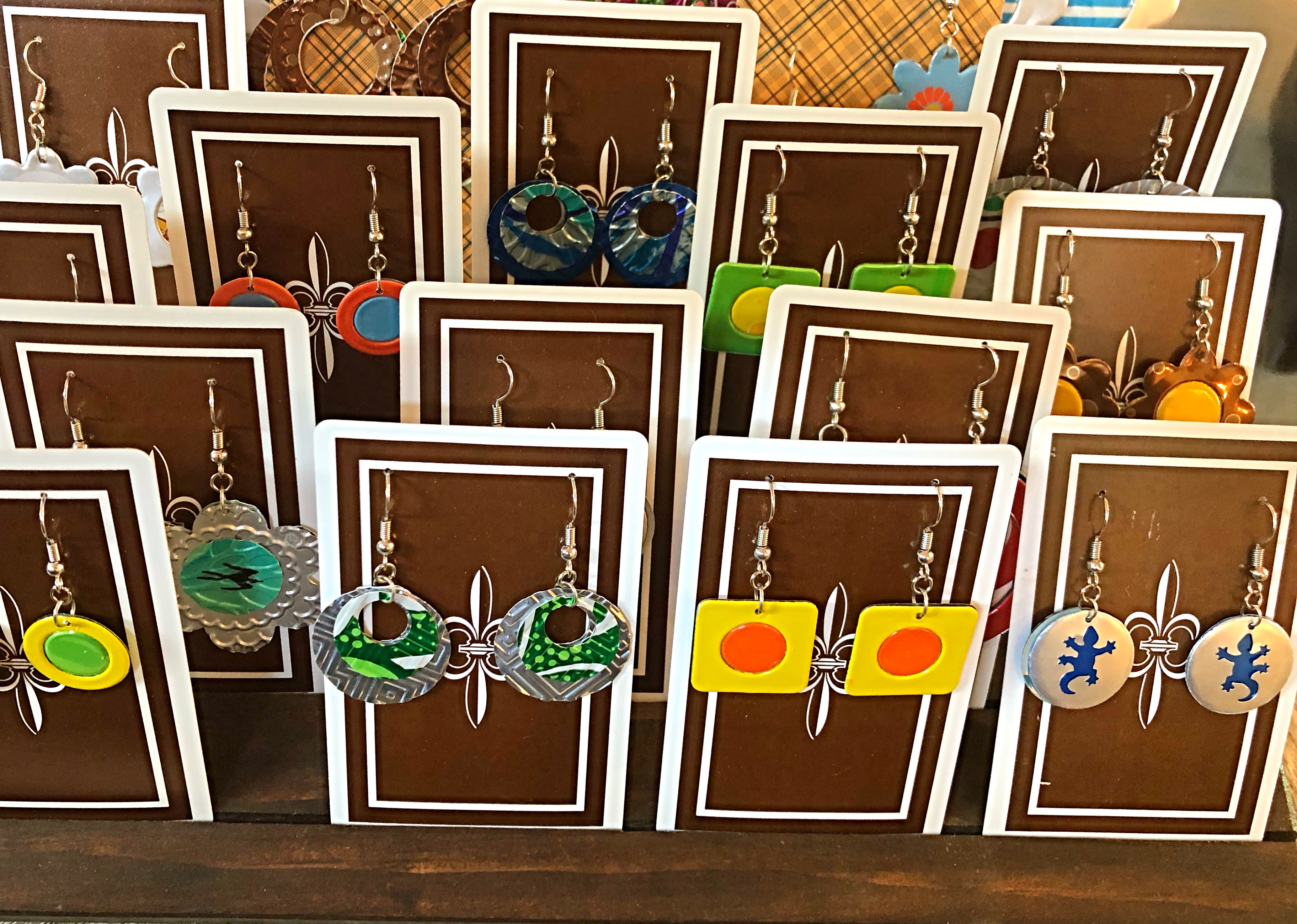 Recycled Retro: Recycled Aluminum Earrings
---
Recycled Aluminum Earrings
Which can are you going to wear?????
Get to Know the Austin Artist of Recycled Retro: Lisa Appleby Fredine
I make stuff. I always have. I can't resist. Jewelry making, spinning, sewing, crochet, photography and darkroom work, mixed media, and fused glass. Recently, after finding stacks of vintage upholstery samples, I've been drawn back to fabric. Recycled Retro clutches and purses are all hand made from high end designer upholstery and interior fabric samples. Vintage and modern fabric samples, with amazing textures and designs, are upcycled and given new life as beautiful and functional, one of a kind accessories.