---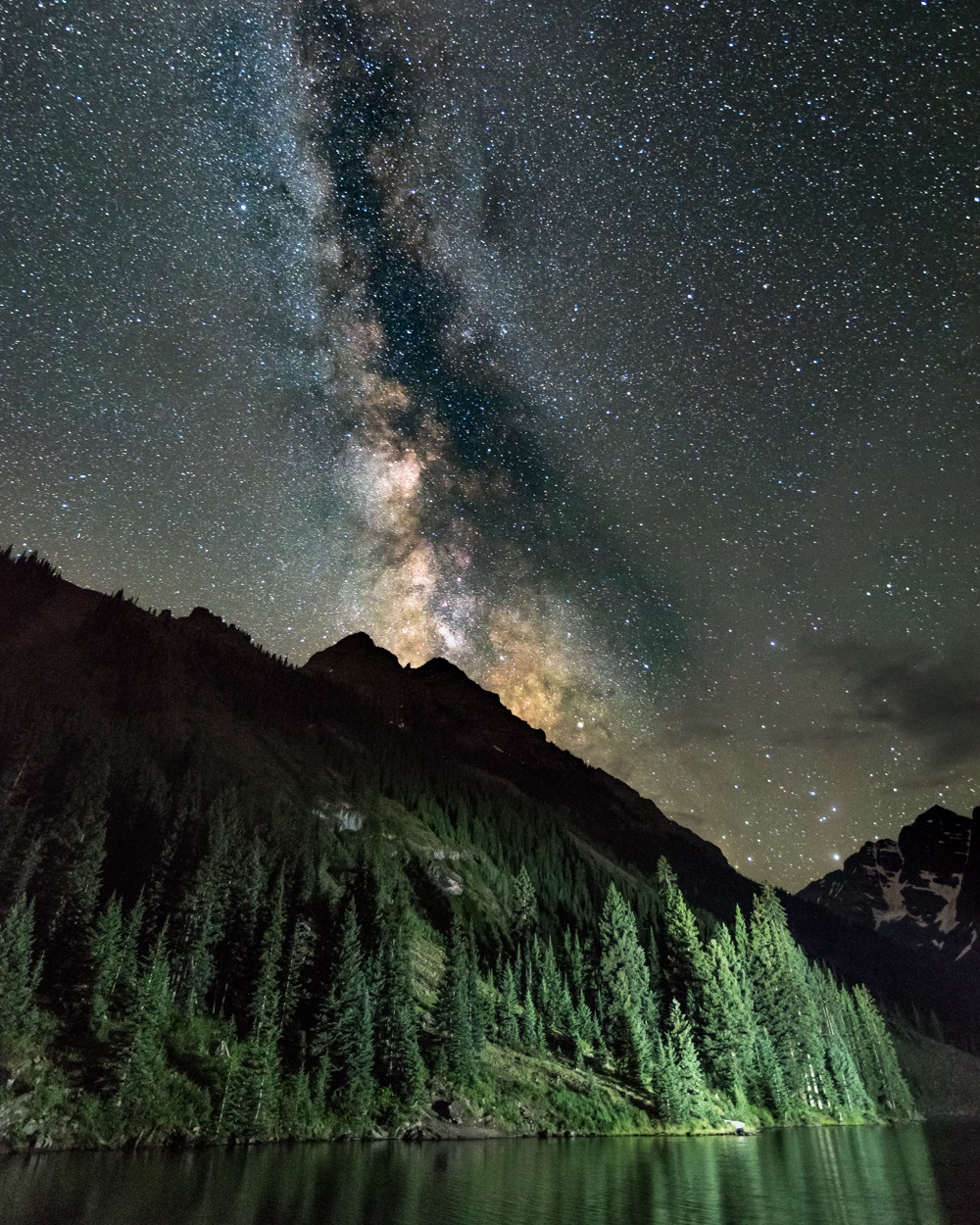 Teodora Pogonat: Aspen Mountain Milky Way
---
Aspen Mountain Milky Way
Teodora Pogonat
Photographic image on fine art paper
11" x 15" print, 14.5" x 18.5" framed  
This image is the milky way over Maroon Bells in Aspen, Colorado. Some of America's most iconic and most photographed mountains frame the center of the milky way as it juts out of the peaks. With long exposure and light-painting the lake and pines of the mountains, this image pushes the boundaries of the capabilities of digital photography.
Get to Know  the Austin Artist:
Teodora Pogonat is an award-winning, published fine art and portrait photographer. Born in Bucharest, Romania, and raised in Miami, she settled in Austin in 2000.  Her photographic style is strongly influenced by the multi-cultural environment she grew up in, and from extensive domestic and international travel.
After leaving a career as an electrical engineer in 2013, Teodora transitioned to professional photography. She earned an Associates of Applied Science degree in Professional Photography with a minor in portrait and wedding.  She is a candidate for a Certified Professional Photographer (CPP) accreditation, granted by the National Professional Photographers Association.