---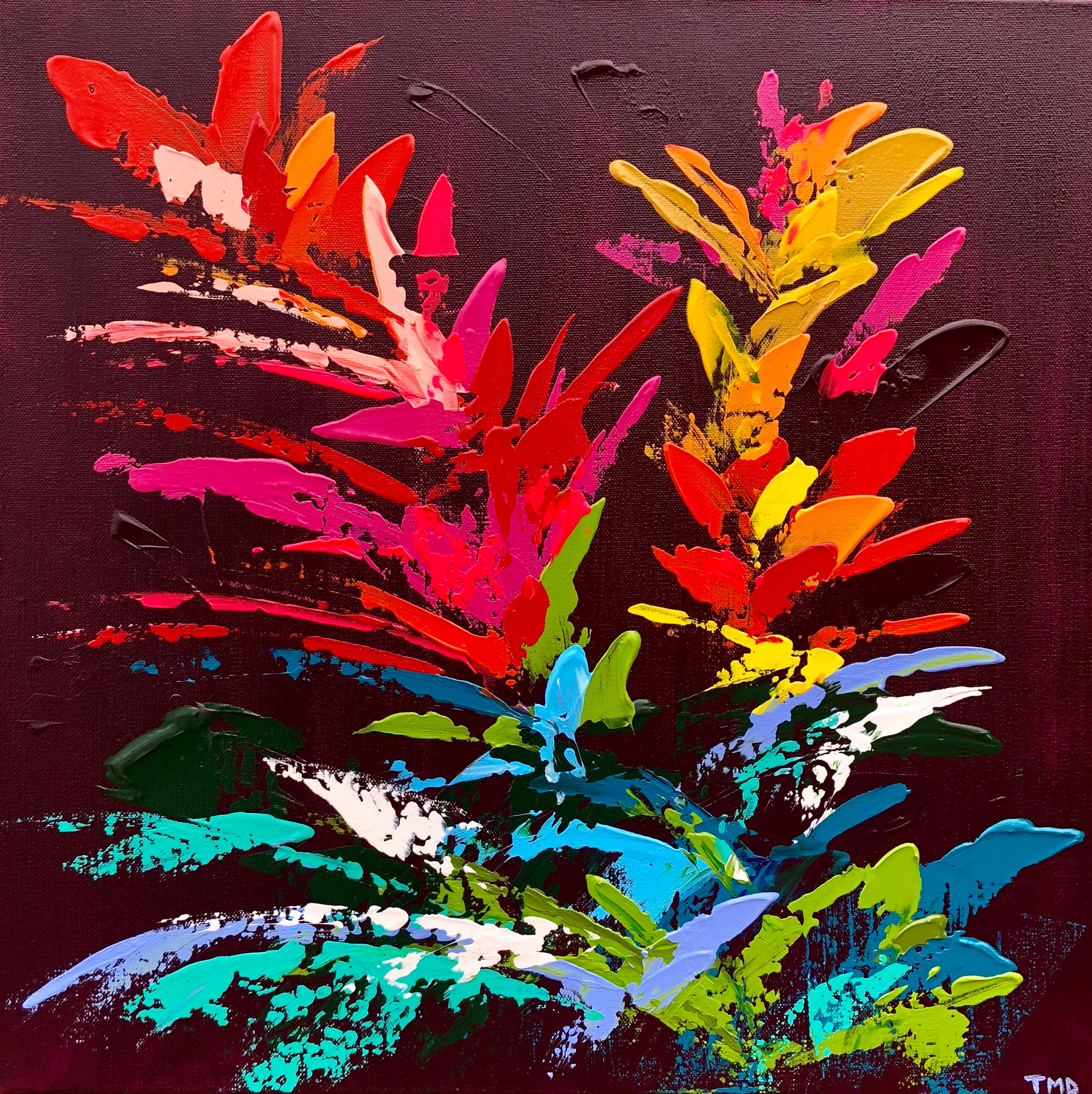 Teresa Daugherty: Wildflower-2
---
Wildflower-2
Teresa Daugherty
Acrylic on gallery wrapped canvas
20" x 20"
I painted this in celebration of my most recent birthday-(eek! one year shy of a milestone birthday)! I wanted to paint something bold and expressive, something that captured the excitement of embracing a new year. For this piece, I used quick, colorful, and bold strokes to capture the anticipation of  embarking on a new year with new insight and new goals. I call this piece 'Wildflower' after the quote 'In a field of roses, she is a wildflower'. This serves as a reminder that I don't just want to blend in, or become another cookie-cutter version of the next person. I want to embrace the gifts, talents, and qualities that make me unique and use them to make this world a better place. So, in honor of my birthday...cheers to living a bold, colorful, and powerful new year! Stop apologizing and start embracing those special qualities and quirky traits that make you unique!
Get to Know the Austin Artist:
Hi! My name is Teresa Daugherty, and I wear a lot of hats: I am the wife to a Military Officer (Yes, we travel a lot, but ATX is our home base-hook em'), Mom, Guidance Counselor, former Art teacher, and practicing artist. I love color, expression, and using both palette knives and brushes to create interesting layers and texture. My inspiration comes from my sometimes tumultuous life journey experiences, deep faith, strong emotion, and expressive feelings. With each piece of artwork, I often meditate on the following themes: hope, love, faith, compassion, acceptance, and kindness. I use these words as fuel to guide my hands, feelings, and the overall message and direction of each piece. As it's summed up in today's terminology "All the feels." My hope is that my art will share a positive message and bring a smile to those who view it!