---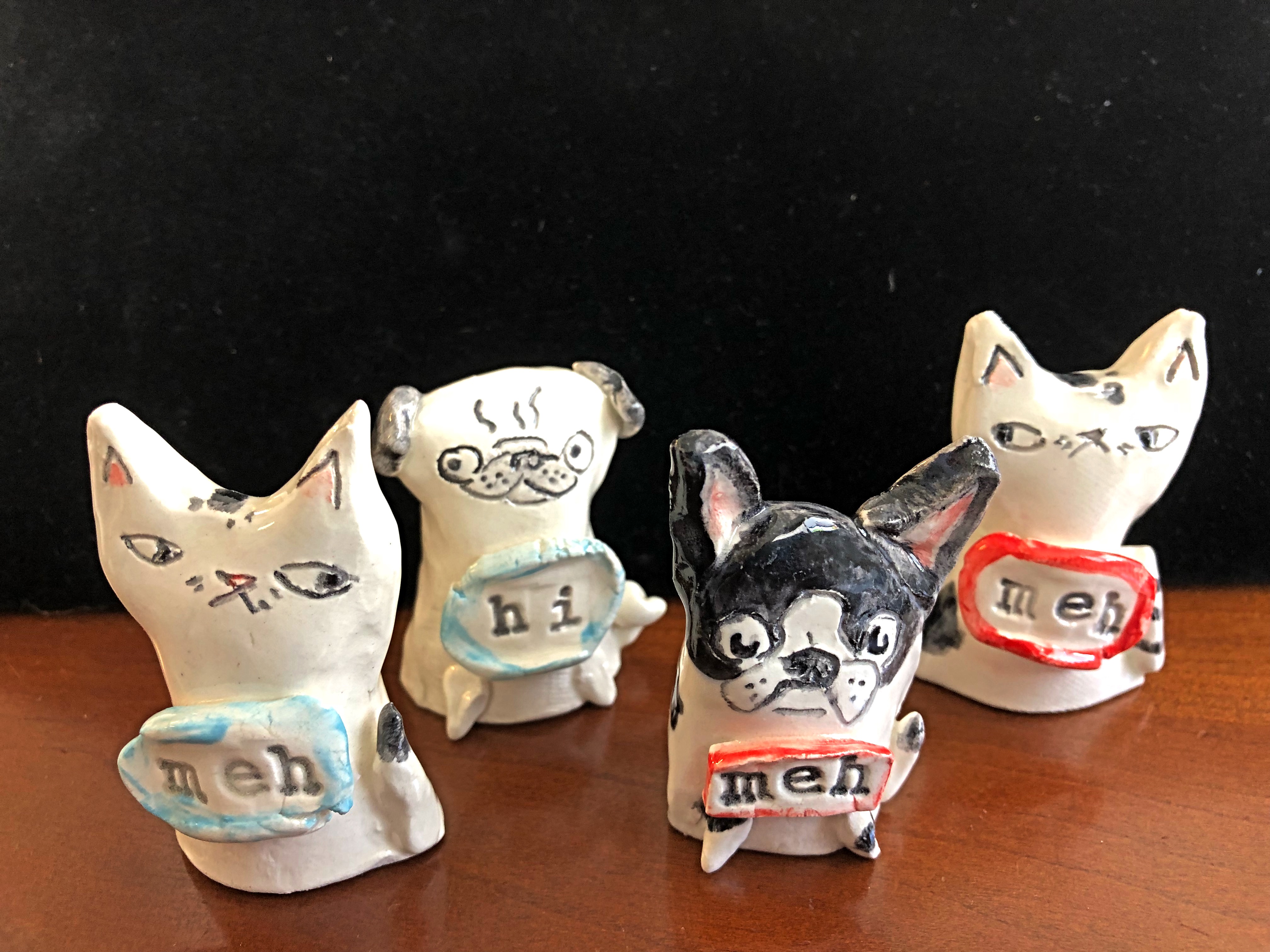 Tiny Happy Clay: "Hi" & "Meh" Statues
---
Porcelain Statue (small)
Indoor and/or Outdoor Statuary
1.75" High
OMGosh do we love Joy's whimsical ceramics.. everyone needs one!!! Joy has the perfect name & we are so happy that THC joined the artisan market in March 2017! An Instagram discovery!
Get to Know Austin Artist: Tiny Happy Clay
"My name is Joy and I specialize in small batch ceramics created in my little garage studio in South Austin. I care deeply about our planet and strive to create items that will be cherished by their owner- not tossed in a landfill when the trends and tastes change! The goods I create aim to promote happiness and positivity not only through their messages but also through the feel of the material in your hand- you will feel the human factor in my work through slight imperfections."-Joy N.