---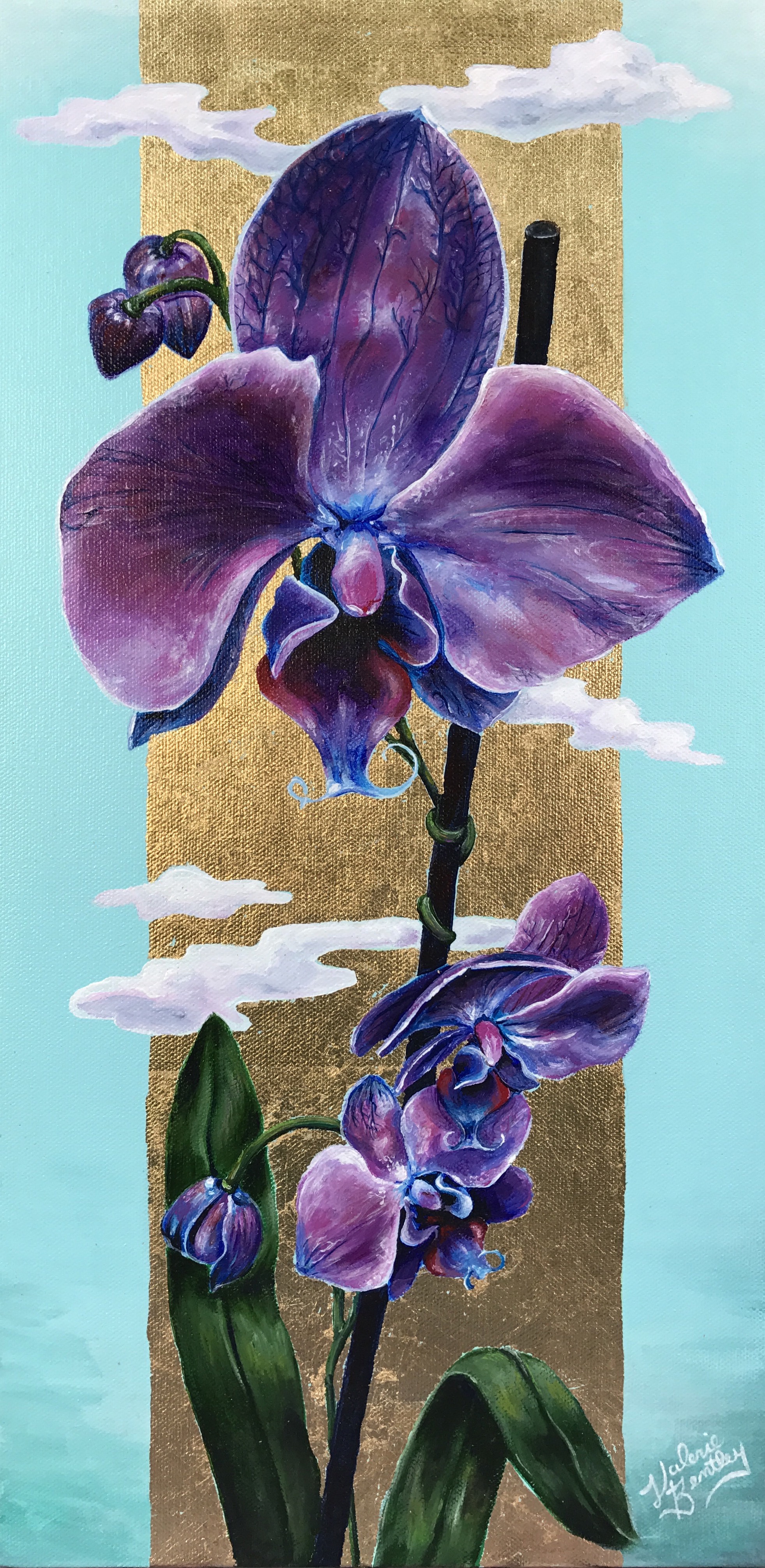 Valerie Bentley: Orchid
---
Orchid
Valerie Bentley
Acrylic and gold leaf on canvas
10 x 20"   
I wanted to emphasize the length of this flower through the use of a narrow and vertical canvas. the gold leaf helps illuminate the piece and stylized clouds adds a touch of whimsy
Get to Know the Austin Artist: Valerie Bentley b. 1982, in McAllen, TX to missionaries to Mexico. Living in that region exposed her to the beautiful colors in Mexican folk art, which she has never been reluctant to display in her art. Her father was an artist, and began teaching her how to draw portraits at a very young age. She attended Parsons School of Design, New York, in hopes to study fashion. She was greatly intrigued by the compositions of haute couture runway creations, and learned some garment construction from her mother on an antique treadle sewing machine. "It was the allure of Valentino Red that caught my eye on the runway." In attendance, however, her love for drawing and painting won, and she chose Illustration as her major. She graduated from Parsons in 2005 with a BFA in illustration.
After graduation, she moved to the Austin, TX and created art mainly for personal enjoyment while focusing on family. In 2016, she set out to build her art career once again, and has been exhibiting her paintings in her hometown of Round Rock.