---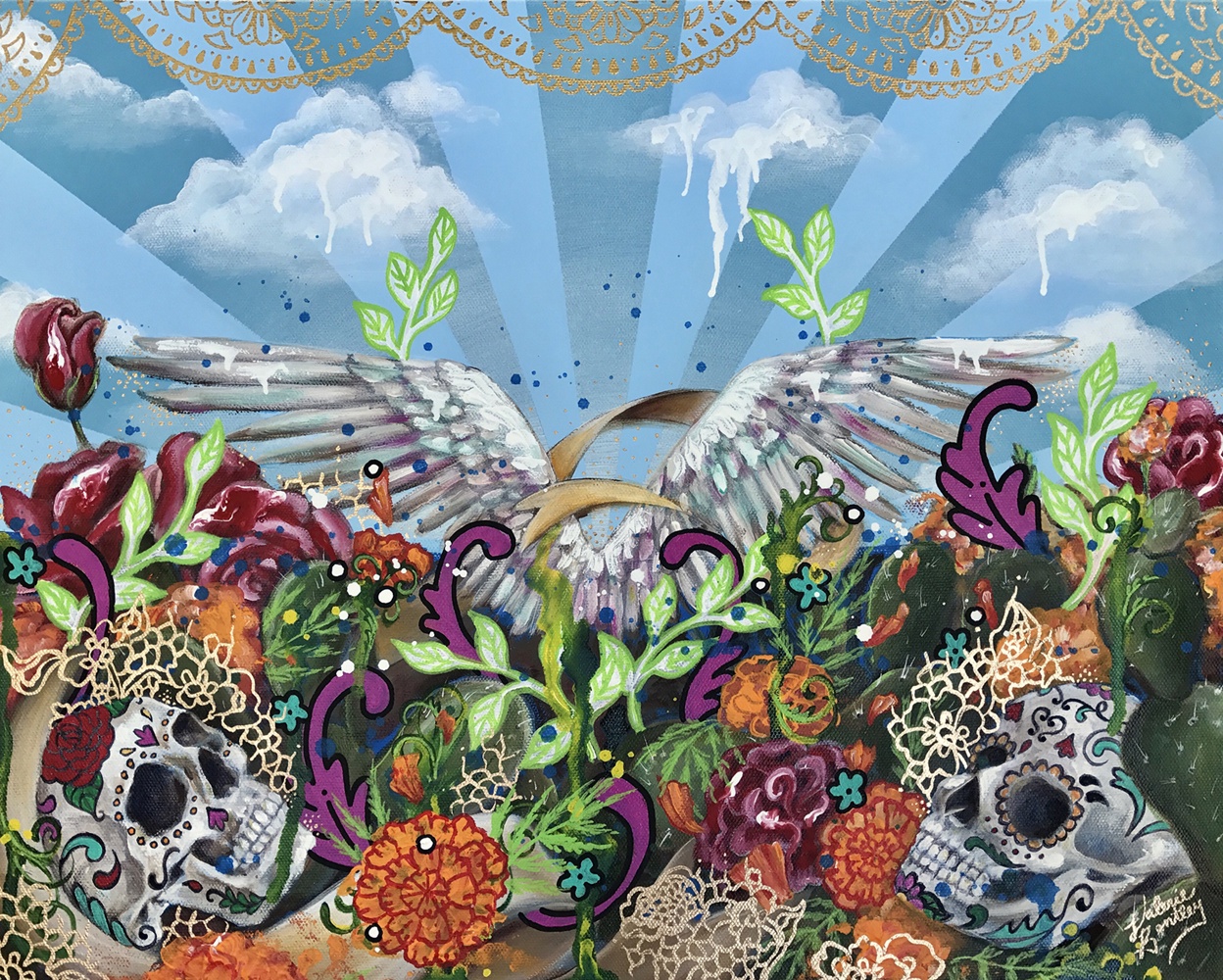 Valerie Bentley: Partir De La Vida
---
Partir De La Vida
Valerie Bentley   
Mixed Media on canvas
16" x 20"
I wanted to portray afterlife as one of beauty and light, rather than dark and full of sorrow. I've attended many funerals where there was more joy than sadness, in celebration of the deceased's life and now new life. I hoped to illustrate this beautiful balance of life and death, and finding joy in sorrow. I incorporated sugar skulls to suggest that those who have gone on physically, can still be present with us in spirit.
Get to Know the Austin Artist:
I grew up in the Rio Grande Valley on the border of Mexico. The art and culture of the area has a great impact on my style and color palette. After graduating from Parsons School of Design, New York, NY, I moved to Austin, TX. I currently work out of my home in Round Rock, TX.
I'm intrigued with the world around me whether it be vintage thrift finds, people I encounter or the nature I experience while my children play outdoors. I'm always looking for ways to conceptualize and zero in on objects. Sometimes I transform them through surrealism, enlarge eyes or juxtapose graphic line work with realism. I tend to use patterns in a decorative and whimsical manner, to create a focal point and movement in my paintings. Most of my work is centered around people, floral or animals.