---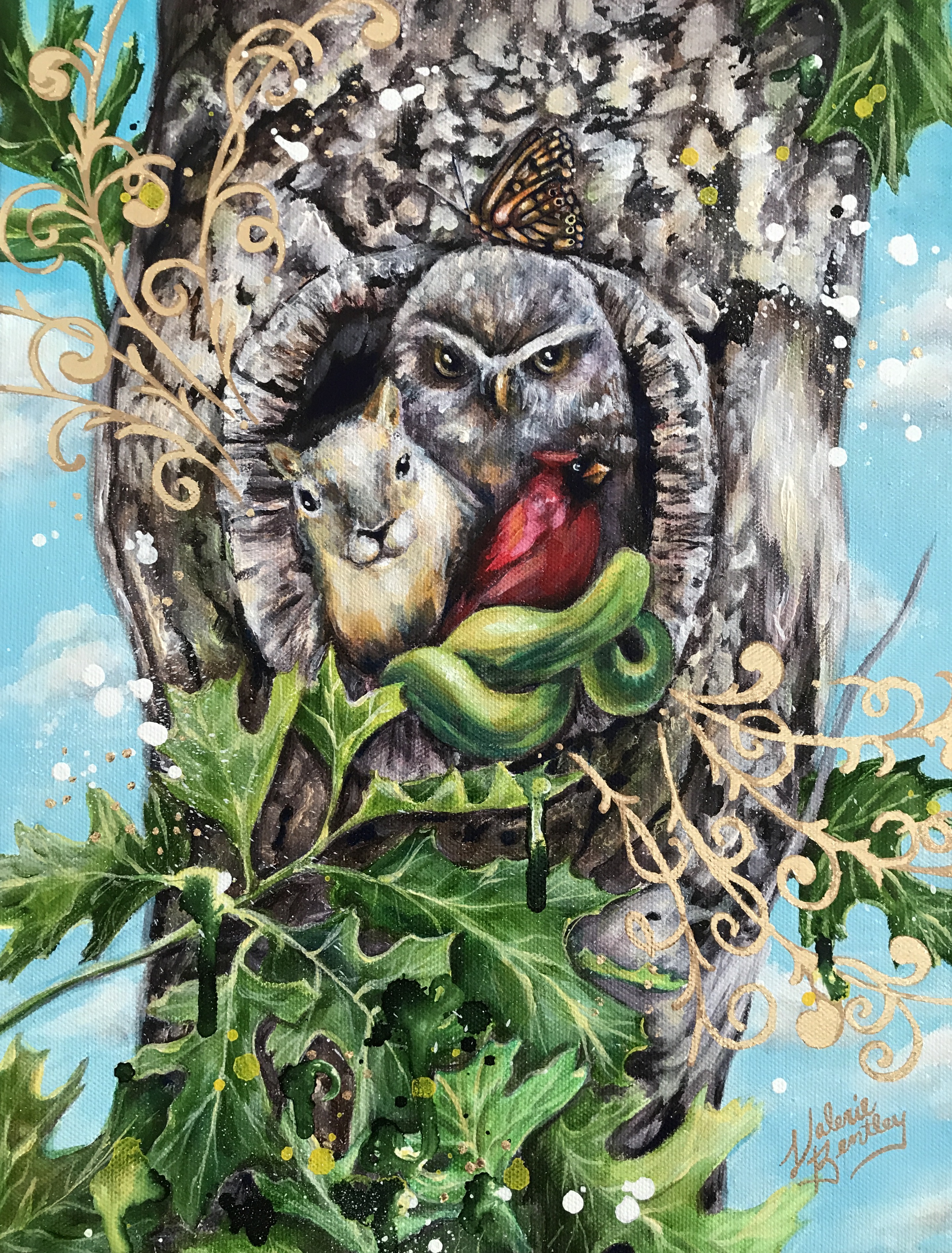 Valerie Bentley: Truce
---
Truce
Valerie Bentley
Acrylic, ink and gold leaf on canvas
11" x 14"   
While walking the trails at a park one morning, I came across this peculiar hole in a tree. My imagination instinctively put an owl in it; however, as I sketched out my idea, I loved the contrast of a red cardinal, that I had once seen on that same trail, but it is more common to see squirrels in trees. Thus evolved the concept of a family of opposing animals finding peace and sanctuary in a hollow tree.  
Get to Know the Austin Artist: Valerie Bentley
I grew up in the Rio Grande Valley on the border of Mexico. The art and culture of the area has a great impact on my style and color palette. After graduating from Parsons School of Design, New York, NY, I moved to Austin, TX. I currently work out of my home in Round Rock, TX.
I'm intrigued with the world around me whether it be vintage thrift finds, people I encounter or the nature I experience while my children play outdoors. I'm always looking for ways to conceptualize and zero in on objects. Sometimes I transform them through surrealism, enlarge eyes or juxtapose graphic line work with realism. I tend to use patterns in a decorative and whimsical manner, to create a focal point and movement in my paintings. Most of my work is centered around people, floral or animals.