---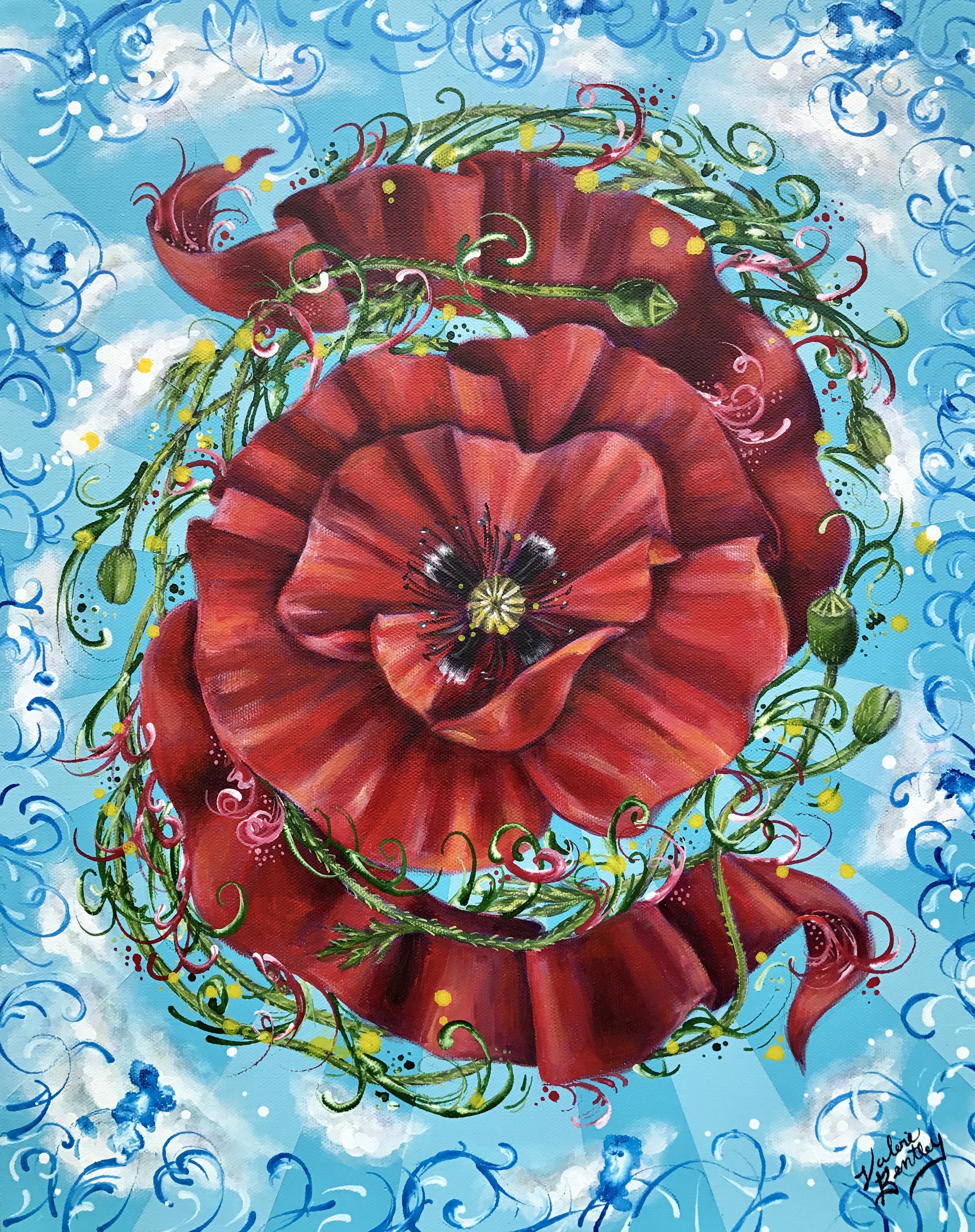 Valerie Bentley: Whirl
---
Whirl
Valerie Bentley    
Acrylic and ink on canvas
20" x 16"
The red poppy is known for its vivid color, large overlapping and folded petals and thin, tall and twisty stems. Whirl focuses on and exaggerates these unique features of the flower creating an emotional and spiritual symbolism. The cheerful ribbons of red, specs of yellow and spiraling stems, against a bursting sky of swirls, personifies a euphoric spirit circulating wild and free.
Get to Know the Austin Artist:
I grew up in the Rio Grande Valley on the border of Mexico. The art and culture of the area has a great impact on my style and color palette. After graduating from Parsons School of Design, New York, NY, I moved to Austin, TX. I currently work out of my home in Round Rock, TX.
I'm intrigued with the world around me whether it be vintage thrift finds, people I encounter or the nature I experience while my children play outdoors. I'm always looking for ways to conceptualize and zero in on objects. Sometimes I transform them through surrealism, enlarge eyes or juxtapose graphic line work with realism. I tend to use patterns in a decorative and whimsical manner, to create a focal point and movement in my paintings. Most of my work is centered around people, floral or animals.