---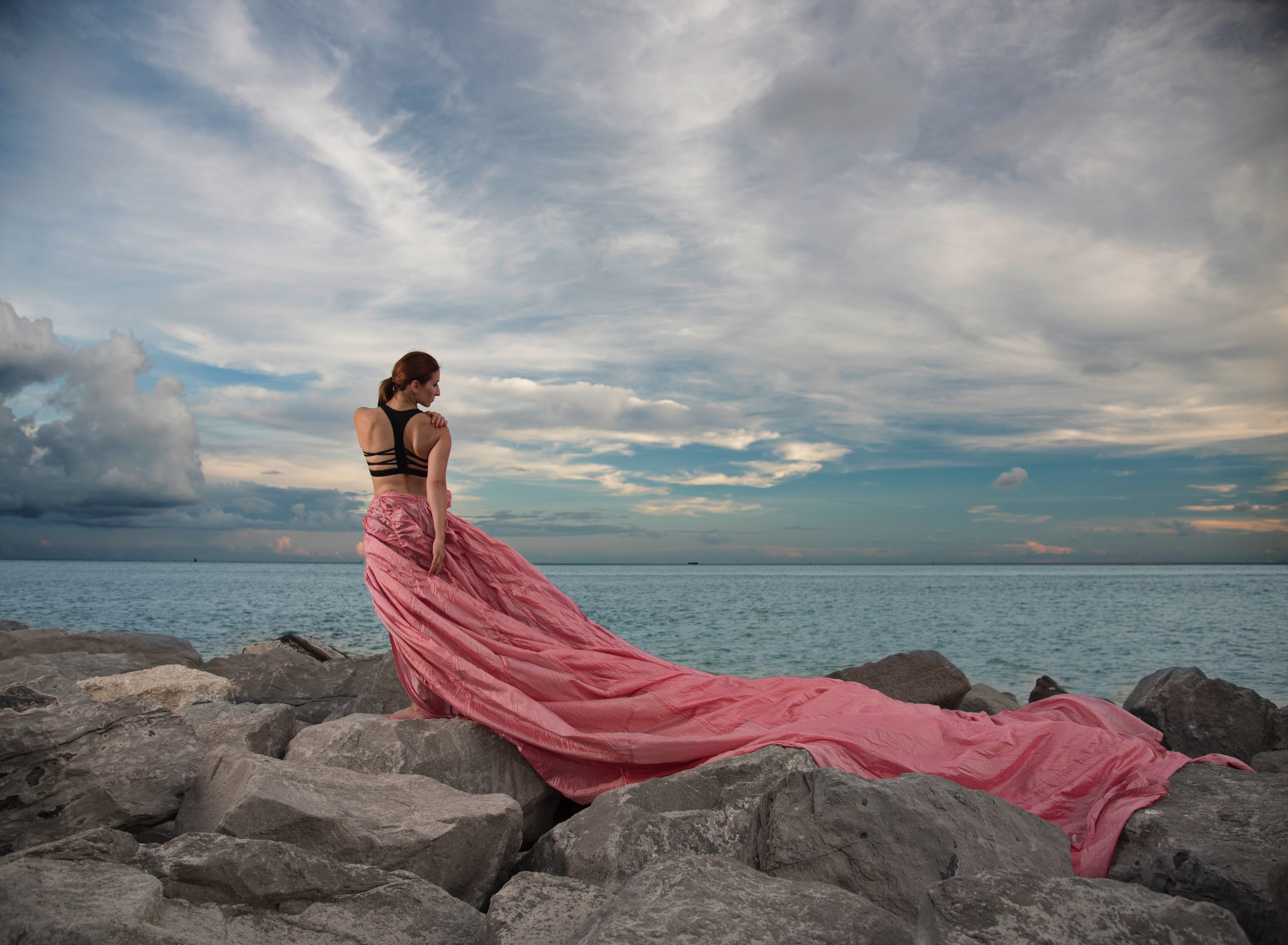 The Pink Parachute Project: Calm In The Face Of The Storm (5x7)
---
Calm In The Face Of The Storm
The Pink Parachute Project
Teodora Pogonat
Digital Photograph, printed on fine art paper
5" x 7" print
Matted and signed
2/10
Description: This image is meant to represent women's strength in the face of adversity. A reminder that we can think through the difficulties, find our voice and band together to face the coming storm. The image is meant to represent women as a steadfast force in the face of a coming storm.  While the parachute can weigh us down in a storm, it can also be seen as the anchor that provides safety. Our safety in this respect is our calm.
Artist's Statement
Women bear life. Like a tree whose roots run deep and hold the earth around it together, women are the roots of society and civilization. We make the difference for future generations. Like a parachute, we take charge of our direction, steering it to land where we choose. The parachute can be thought of as an anchor, or as a tool to help reach a destination. The destination I am aiming for is full-on equality.
Get to Know  the Austin Artist:
Teodora Pogonat is an award-winning, published fine art and portrait photographer. Born in Bucharest, Romania, and raised in Miami, she settled in Austin in 2000.  Her photographic style is strongly influenced by the multi-cultural environment she grew up in, and from extensive domestic and international travel.
After leaving a career as an electrical engineer in 2013, Teodora transitioned to professional photography. She earned an Associates of Applied Science degree in Professional Photography with a minor in portrait and wedding.  She is a candidate for a Certified Professional Photographer (CPP) accreditation, granted by the National Professional Photographers Association.