---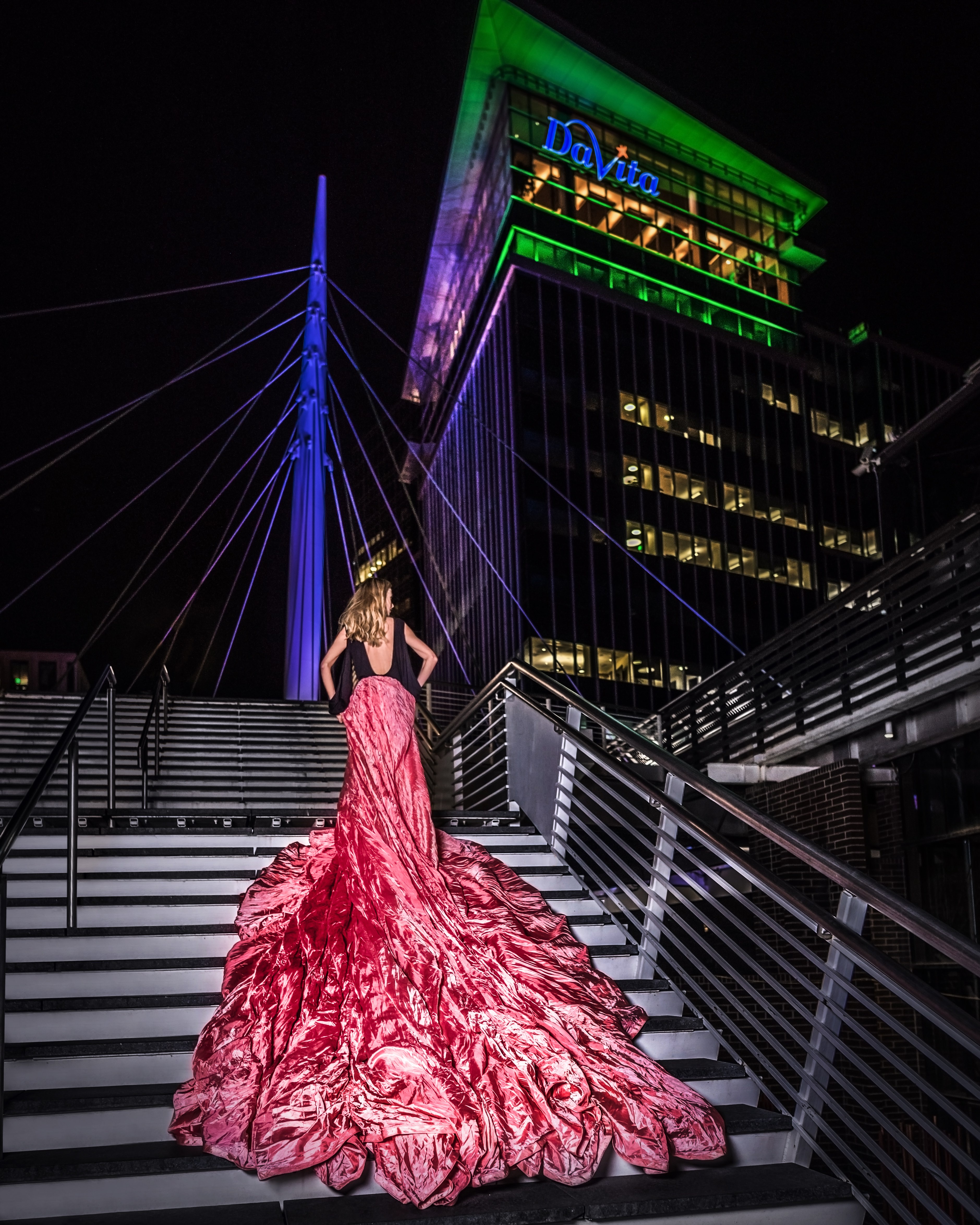 The Pink Parachute Project: Cinderella's Syndrome (5x7)
---
Cinderella's Syndrome
The Pink Parachute Project
Teodora Pogonat
Digital Photography, printed on fine art paper
5" x 7" print
Matted and signed
3/10
Description: The staircase in this image, reminiscent of Cinderella at midnight, and "DaVita" (meaning "For Life") at the top, represents our climb out of forced gender stereotypes and unbreakable (as of yet) glass ceilings. Women's equality goals are attainable and the climb never thwarted by anchors or obstacles. Do you see a path to the top and celebration? It is up to women to forge their own pathway with fortitude and cause for celebration.
Artist's Statement
Women bear life. Like a tree whose roots run deep and hold the earth around it together, women are the roots of society and civilization. We make the difference for future generations. Like a parachute, we take charge of our direction, steering it to land where we choose. The parachute can be thought of as an anchor, or as a tool to help reach a destination. The destination I am aiming for is full-on equality.
Get to Know  the Austin Artist:
Teodora Pogonat is an award-winning, published fine art and portrait photographer. Born in Bucharest, Romania, and raised in Miami, she settled in Austin in 2000.  Her photographic style is strongly influenced by the multi-cultural environment she grew up in, and from extensive domestic and international travel.
After leaving a career as an electrical engineer in 2013, Teodora transitioned to professional photography. She earned an Associates of Applied Science degree in Professional Photography with a minor in portrait and wedding.  She is a candidate for a Certified Professional Photographer (CPP) accreditation, granted by the National Professional Photographers Association.