---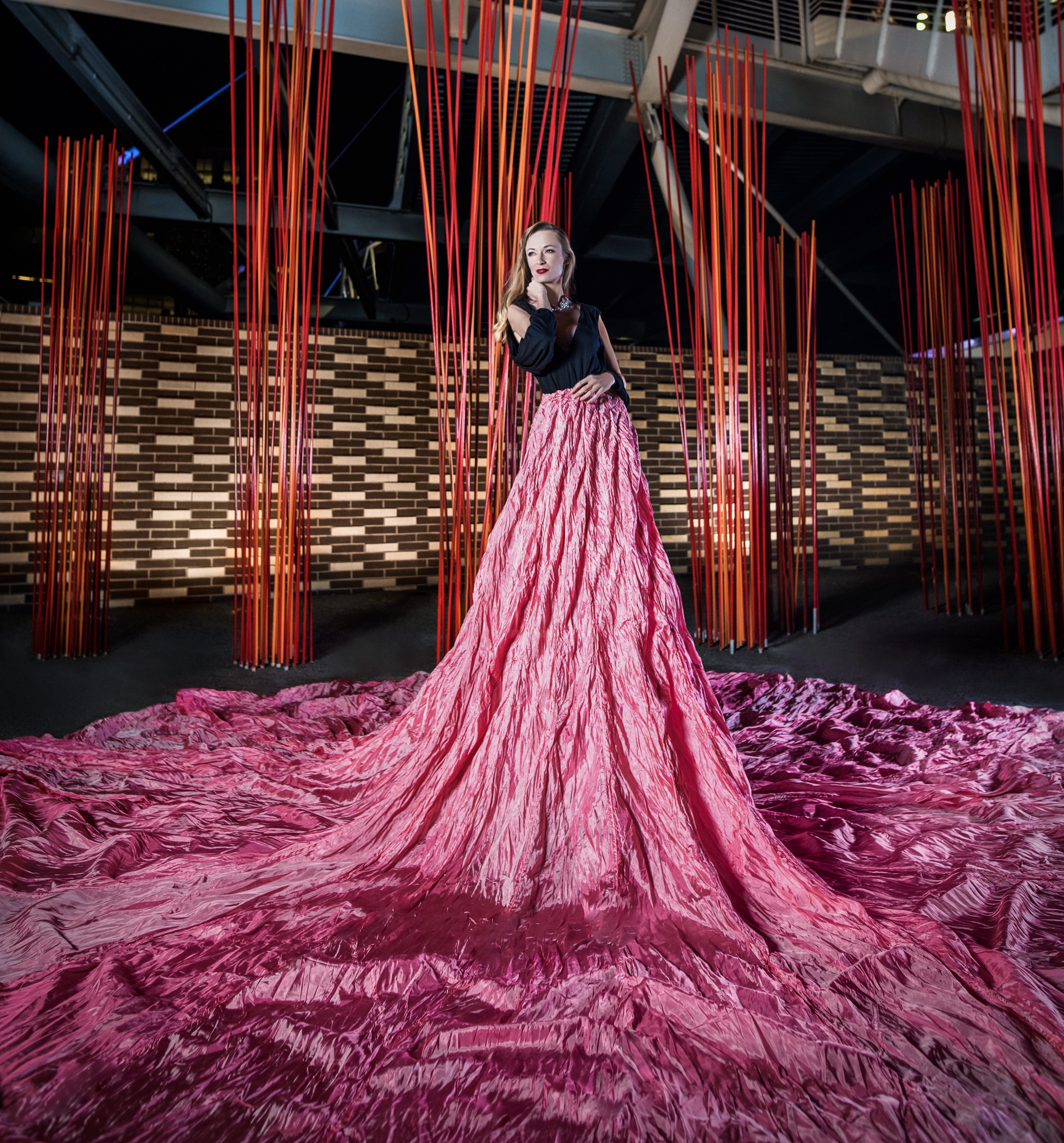 The Pink Parachute Project: Higher Ground (5x7)
---
Higher Ground
The Pink Parachute Project
Teodora Pogonat
Digital Photograph, printed on fine art paper
5" x 7" print
Matted and signed
2/10
Description: This image is created to represent the grace and persistence women have to "go high" in the face of the social injustices and unequal policies that affect us politically, economically, and personally. The image is meant to depict the notion that women are often expected to ignore bad behavior, but instead we must face it and continue to fight it. Michelle Obama has said, "when they go low, we go high". The red spears representing the words that are meant to stain us. Taking the higher ground means making a conscious decision to be our higher and better selves without stooping. Standing tall with grace and persistence is an ability women have to change inequality.
Artist's Statement
Women bear life. Like a tree whose roots run deep and hold the earth around it together, women are the roots of society and civilization. We make the difference for future generations. Like a parachute, we take charge of our direction, steering it to land where we choose. The parachute can be thought of as an anchor, or as a tool to help reach a destination. The destination I am aiming for is full-on equality.
Get to Know  the Austin Artist:
Teodora Pogonat is an award-winning, published fine art and portrait photographer. Born in Bucharest, Romania, and raised in Miami, she settled in Austin in 2000.  Her photographic style is strongly influenced by the multi-cultural environment she grew up in, and from extensive domestic and international travel.
After leaving a career as an electrical engineer in 2013, Teodora transitioned to professional photography. She earned an Associates of Applied Science degree in Professional Photography with a minor in portrait and wedding.  She is a candidate for a Certified Professional Photographer (CPP) accreditation, granted by the National Professional Photographers Association.